The City of Guelph, Ontario, houses a population of 100,000 people. It needed to automate the paper driven process that serviced home-builders and residents.
The Challenge
The city of Guelph needed a solution to automate the paper driven process used to service home-builders and residents. The city needed a system to automate standard letters such as violations and to remind people to follow-up, without wasting valuable human resources.
The Solution
CSDC's AMANDA system provided a flexible solution to fit the city's needs. It created a platform that led to the City of Guelph winning the Innovative Public Service Delivery Award from the Ontario Government.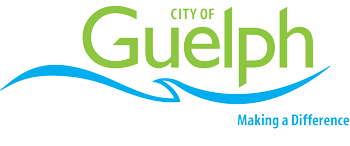 The Details
In Guelph there was occasional conflict between the builders and City Hall due to delays in application processing. City hall staff were also concerned about builders who bent the rules, or completely ignored them. David Creech, the City Administrator and Bruce Poole,  the city's Chief Building Official, decided to make City Hall a user-friendly place where builders and city staff could work to meet a common goal and get superior service at reduced costs. Unfortunately, the city did not have the funds to implement an electronic system that would allow them to achieve this goal.
As a result Bruce Poole took an innovative approach of asking the home builders to pay a surcharge on each permit that is issued. This would fund the City Hall's purchase of an electronic system. The builders saw the benefits and agreed. 
With the additional budget Guelph purchased AMANDA.  There was a very short timeline to implement the system but CSDC partnered very closely with the City and completed the project. There is always a varying degree of acceptance from staff when it comes to implementing new systems. CSDC used a range of tools such as a business-fit analysis, rapid re-engineering and conversion guides to help manage the acceptance.  CSDC installed the software and provided staff training. For most of the staff, the one day introductory course was enough to make them productive.  Administrative staff, who use the system extensively, got extended training.  
Now every step of Guelph's land development process is automated, from accepting new applications, verifying, approving and inspecting.  AMANDA made the process smooth, and helped The City Hall win the Innovative Public Service Delivery Award from the Ontario Government.  The permit acceptance process reduced dramatically. AMANDA  was integrated with third-party software such as Geographic Information Systems, allowing staff to view site details immediately and make better decisions.
The City of Guelph plans to integrate more third-party systems to improve service and efficiency, give information access to builders online, and provide their inspectors remote access to information. In conclusion, The City Hall now enjoys an integrated, seamless, time-efficient process.