The 27-member fire prevention group of The City of St. Paul was having a tough time handling 19,000 fire inspections a year.
The Challenge
The City of St. Paul houses 287,000 people. Processing 19,000 fire inspections a year was becoming a logistical nightmare. St. Paul needed a solution that could manage the data for the ever increasing number of fire inspections.
The Solution
The CSDC team worked with the City fire department to implement AMANDA for fire inspectors. Panasonic Toughbooks were chosen for field devices.
The fire team now checks their to-do lists through the AMANDA application. Daily reminders help them manage their workload and schedule events. Inspectors collect information in the field which is then uploaded to the main AMANDA database at regularly scheduled intervals.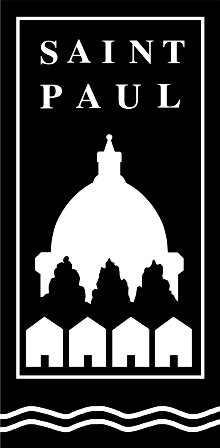 The Details
The City of St. Paul houses 287,000 people. Handling the process and the data for 19,000 inspections a year was becoming very difficult with the legacy system. 
This increased the pressure on the staff at the fire prevention group; a more efficient software system was needed. Prior to implementing AMANDA, inspectors had to travel to the office to check their schedule and print out details about the sites that they were to visit for the day. They couldn't make unscheduled bookings and re-inspection applications, delaying approval time.   Inspectors recorded inspection notes on a carbon copy which had to be entered into the legacy system, then checked for accuracy.  The high number of inspections being performed each year was causing a significant loss of revenue.
In 2000 St Paul chose CSDC's business automation system, AMANDA.  With AMANDA, scheduling inspections, checking information, and maintaining updates became much easier. AMANDA reduced the time required to print certificates and letters.  Fire inspectors now use AMANDA to generate appointment letters, occupancy certificates, permits and compliance letters using pre-defined templates.  St. Paul has loaded all 600 fire prevention codes into AMANDA, enabling inspectors to look up codes either by code number or description.  There is no longer a need to carry paper copies of the fire code on site.  Despite increased volumes, the current department staffing level is able to manage the workload. 
To improve revenue collection for inspections, AMANDA is configured with rules to define the severity of each deficiency found during the inspection. AMANDA prints invoices as soon as an inspection is completed. Billing consistency has improved.  
Due to AMANDA, St. Paul's fire department now complete all required inspections using fewer staff. They continue to configure AMANDA without CSDC involvement. They plan on automating fire code compliance statistics, monitoring inspection workloads, and are evaluating how to equip fire inspectors with PDAs.